You are here
Social Studies
---
News & Announcements ​
NEW!  15 Annotated Resource Sets for Teaching About the Historic and Civic Contributions of the LGBTQ community.  These Annotated Resources Sets (ARS) were developed by Colorado teachers following two days of professional development focusing on content and pedagogy for inclusion of the historical and civic contributions of LGBTQ+.  These resources are made available for teachers to use as part of their lesson planning. Providing primary sources, secondary sources, inquiry questions, and background knowledge gives teachers everything they need to start an engaging lesson that pushes students to engage in critical thinking and explore! Thank you to the following teachers who contributed to this work:
| | | | |
| --- | --- | --- | --- |
| Name | School District | Name | School District |
| Whitney Barnes | Jeffco School District | Danielle Mawhir | Adams 12 |
| Amy Deschamp | Mesa 51 | Debra Palmer | Cherry Creek |
| Tyson Emborg | Douglas County  | Michelle Pearson | Adams 12 |
| Sarah Fritsche | Adams 12 | Jenny Pettit | St. Vrain Valley |
| Steve Foster | Durango 9-R | Jana Pugsley | Adams 12 |
| Angela Hambleton | Boulder Valley | Danielle Root | Summit SD RE-1 |
| Laura Israelson | Adams 12 | Denae Rosato | Adams 12 |
| Colleen Kopay | Cherry Creek | Cathay Seely | Adams 12 |
|   |   | Kathy Zaleski | Adams 12 |
2022 Adopted Colorado Academic Standards for Social Studies

At its November meeting, the Colorado State Board of Education approved final revisions to Colorado Academic Standards for social studies after adding the contributions of ethnic and religious groups as well as LGTBQ+ people in the teaching of history and civil government.  The Colorado Academic Standards for Social Studies (adopted 2022).

School district have until the fall of the 2024 - 2025 school year to implement the revised 2022 Social Studies Standards.

Holocaust and Genocide in Colorado's Public Schools

NEW!!  A Holocaust and Genocide Implementation Guide.  This guide was written by members of the Holocaust and Genocide Studies committee.  The purpose of this guide is to support teachers in teaching about the Holocaust and other genocides.  Included in the guide is background information for teaching about genocide, write-ups about genocides found in the standards, a sample lesson plan, and professional development resources.

Holocaust and Genocide Standards.  This webpage highlights the Evidence Outcomes that are specific to the Holocaust and other genocides that must be included in a course(s) required for graduation.  

The Holocaust and Genocide Resource Bank. This resource bank is the work of the Holocaust and Genocide Studies Committee. The committee used a vetting tool to determine the quality, usability, and alignment with the Holocaust and Genocide standards for selection of collection resources.
---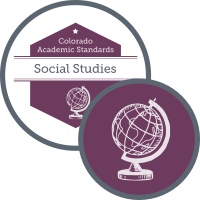 Academic Standards
Preparing students for the 21st century cannot be accomplished without a strong and sustaining emphasis on the social studies. The social studies provide cornerstone skills that are the key to opening doors for a more diverse, competitive workforce and responsible citizenry.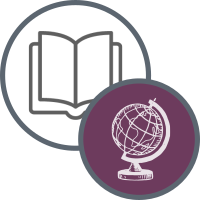 Curriculum Support
Article IX, Section 16 of Colorado's constitution states, "Neither the general assembly nor the state board of education shall have power to prescribe textbooks to be used in the public schools." However, CDE can still serve as an advisor to help districts and schools adopt, adapt, develop, or use the materials of their choice.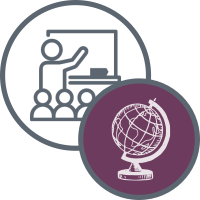 Instructional Support
Instructional support is grounded in CDE's shared approach to Best, First Instruction as well as practices and strategies supported by professional organizations and scholars at the leading edge of social studies education.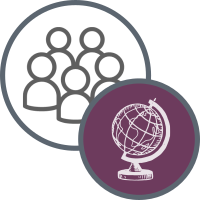 Community
There are many opportunities to connect and grow as a professional educator with the larger Social Studies education community.
---
---
For further assistance, please contact: