You are here
Physical Education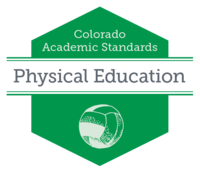 The Comprehensive Health and Physical Education standards focus on personal decision-making around emotional and social well-being, positive communication, healthy eating, physical activity, tobacco, drug, and alcohol abuse prevention and violence prevention. The standards underscore important skills for navigating today's society with its complex and often confusing messages around health, beauty, and happiness. 
---
Important Announcements: 
Click the link above to access a free e-guide from the Society of Health and Physical Educators (SHAPE)- What you need to know about the Every Student Succeeds Act and its impact on your health and physical education program. 
Instructional Unit Samples in Physical Education
These (k-12th grade) instructional units are based on the Colorado Academic Standards in Physical Education, and were authored by teams of Colorado educators, including general education, special education, ELL, and other school professionals.
Family and Community Guides to the Colorado Academic Standards
To help families and communities better understand the goals and outcomes of the Colorado Academic Standards, kindergarten through high school guides are available for all content areas.
---
PLC Bytes:
PLC Bytes are 7-10 minute presentations or longer segmented presentations designed to be used in Professional Learning Communities (PLC) or faculty meetings. Find archived PLC Bytes here.
Integration of Comprehensive Health  
This prezi discusses the importance of the integration of Comprehensive Health concepts and skills into other content areas in order to support the development of the "Whole Child".
---
Comprehensive Health and Physical Education in Colorado is generously supported by: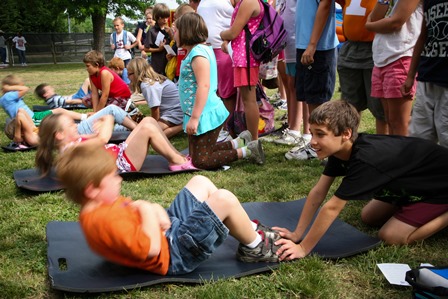 Fact Sheets:
If you are new to Colorado or are just interested in learning about the overarching headlines regarding PE education, this one page reference sheet is a good place to begin!  PE Fast Facts
Use the navigation links on the left side to read even more about the exciting world of Physical Education in Colorado!
Comprehensive Health and Physical Education Training Offerings
Trainer: Jamie Hurley – Comprehensive Health & Physical Education Principal Consultant
Contact Information: hurley_j@cde.state.co.us
Cell: 303.910.3901
My goal with offering regional and district trainings is to develop a training specifically tailored for the needs of the educators in each district/region. The offerings listed below can be combined to create half day or full day professional development.
Each training will provide the following for each participant:
Substitute pay
Lunch
Classroom resources
Training Offerings:
Health & Physical Education Standards
District Sample Curriculum Instructional Units
Lesson Planning Development
Instructional Strategies
Student Learning Objectives
Scope & Sequence development for Health & Physical Education
Resources
Formative and Performative assessment development
*** Please contact me directly if you would like to discuss possible training dates and desired content for your teachers.