You are here
Comprehensive Health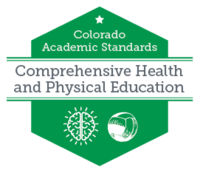 The Comprehensive Health and Physical Education standards focus on personal decision-making around emotional and social well-being, positive communication, healthy eating, physical activity, tobacco, drug, and alcohol abuse prevention and violence prevention. The standards underscore important skills for navigating today's society with its complex and often confusing messages around health, beauty, and happiness. 
---
Important Announcements:
New Comprehensive Health Legislation 
Senate Bill 19-025 (C.R.S. 22-25-103)
The Colorado Comprehensive Health Education Act was reenacted in 1990 to declare that health education is an essential element of public education and that schools are a vehicle to convey to children and parents significant health information.  Senate bill 19-025 amends this declaration to include a component around "safe haven laws" which relate to the safe abandonment of a child to a firefighter at a fire station, or to a staff member at a hospital or a community clinic emergency center, within the first seventy-two hours of the child's life.  If a school district, charter school, institute charter school, or board of cooperative services chooses to provide a local comprehensive health education program, the curriculum must include information on "safe haven laws."
House Bill 19-1032 (C.R.S. 22-1-128) 
The Colorado General Assembly created the comprehensive human sexuality education act which underscores the importance of youth receiving medically and scientifically accurate information to empower them to make informed decisions to promote well-being.  House bill 19-1032 does not require sex education, but modifies the grant program and the content requirements for a school district, charter school, institute charter school, or board of cooperative services that offer a comprehensive sexual education curriculum.  If a district, charter school, institute charter school, or board of cooperative services chooses to offer comprehensive sexual education, it must be consistent with the content and delivery requirements in the statute.  These include medically accurate information about methods to prevent unintended pregnancy and sexually transmitted infections, and promoting the development of healthy relationships as outlined in the new law.  In addition, the act does not require instruction on pregnancy outcome options, however if provided the instruction must cover all pregnancy outcome options.
New Comprehensive Health Education Grantees!!
| | |
| --- | --- |
| Center Consolidated Schools 26-JT | Jefferson County School District R-1                                              |
| Colorado Springs School District 11 | Lake County School District R-1 |
| Douglas County School District RE-1 | Las Animas School District RE-1 |
| East Grand School District RE-2 | South Routt School District RE-3 |
| Canon City Schools Fremont RE-1 | Thompson School District R2-J |
| Harrison School District 2 |   |
Drug Prevention Instructional Units
Beginning in 2012, the Standards and Instructional support team has been working with educators across the state of Colorado to build curriculum support resources for the successful implementation of the Colorado Academic Standards. To date, 121 school districts have participated in the authoring and/or refining of the processes and products of the Colorado District Sample Curriculum Project. New drug prevention units have been developed based on the work of the initial Instructional Unit Samples. A team of Colorado Educators convened to update the Instructional Unit Samples and in some grades create new Instructional Units to align with current standards, trends, and district needs. 
Literacy Design Collaborative (LDC) Modules
LDC is a national community of educators providing a teacher-designed and research-proven framework, online tools, and resources for creating literacy-rich assignments and courses across content areas. Educators from districts across the state have authored LDC modules to augment the secondary sample instructional units (grades 6-12) in reading, writing, and communicating, science, comprehensive health, and social studies. 
 Family and Community Guides to the Colorado Academic Standards
To help families and communities better understand the goals and outcomes of the Colorado Academic Standards, kindergarten through high school guides are available for all content areas.
Fast Facts: Comprehensive Health
If you are new to Colorado or are just interested in learning about the overarching headlines regarding Comprehensive Health education, this one page reference sheet is a good place to begin! Use the navigation links on the right side to read even more about the exciting world of Comprehensive Health education in Colorado!
---
PLC Bytes:
PLC Bytes are 7-10 minute presentations or longer segmented presentations designed to be used in Professional Learning Communities (PLC) or faculty meetings. Find archived PLC Bytes here.
Integration of Comprehensive Health  
This prezi discusses the importance of the integration of Comprehensive Health concepts and skills into other content areas in order to support the development of the "Whole Child".
---
Comprehensive Health and Physical Education in Colorado is generously supported by: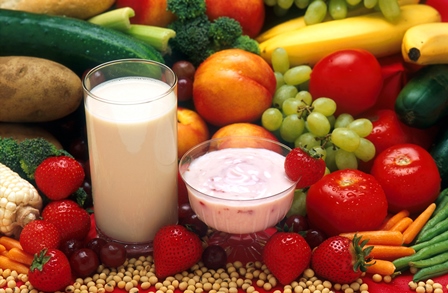 For website assistance in Comprehensive Health and Physical Education, please contact Jamie Hurley
Comprehensive Health & Physical Education Training Offerings
Trainer: Jamie Hurley – Comprehensive Health & Physical Education Principal Consultant
Contact Information: hurley_j@cde.state.co.us
Cell: 303.910.3901
My goal with offering regional and district trainings is to develop a training specifically tailored for the needs of the educators in each district/region. The offerings listed below can be combined to create half day or full day professional development.
Each training will provide the following for each participant:
Substitute pay
Lunch
Classroom resources
Training Offerings:
Health & Physical Education Standards
District Sample Curriculum Instructional Units
Lesson Planning Development
Instructional Strategies
Student Learning Objectives
Scope & Sequence development for Health & Physical Education
Resources
Formative and Performative assessment development
*** Please contact me directly if you would like to discuss possible training dates and desired content for your teachers.