You are here
Comprehensive Health
---
New Health Education Resources​
New Funding Opportunity Colorado Department of Public Health and Environment Comprehensive Sexual Health Education Program.

Colorado Revised Statute § 25-44-101 et seq. authorizes the Colorado Department of Public Health and Environment (CDPHE) to administer the Comprehensive Human Sexuality Education (CHSE) grant program. The purpose of these funds is to support schools and school districts to implement comprehensive human sexuality education content that is medically accurate, culturally sensitive, inclusive of a positive youth development approach, and aligned with content requirements. This will be a three-year grant period beginning July 1, 2023 through June 30, 2026. The CHSE program anticipates funding approximately 9-18 schools/districts.

Applicants are encouraged to request whatever amount of funding they feel is required in order to implement quality comprehensive human sexuality education in their school or district. Suggested ranges are below, but amounts can vary depending on individual projects.
Health Education Moodle Course Modules
The Colorado Department of Education has collectively created a comprehensive course to support educators teaching health education. The goal of health education is for students to gain knowledge and become proficient in skills that will help them adopt and maintain healthy lives. The module course will equip educators to develop skills around implementing high impact teaching strategies and effective health education practices. Each of the course modules focuses on one important aspect of health education. The modules are set up to be viewed sequentially; however, they are self-contained, meaning there is flexibility to review the modules individually at your leisure. Modules have been created by Colorado health educators with support from the Colorado Education Initiative, and funding from the Colorado Health Foundation. 
Colorado Department of Public Health and Environment Data Released (CDPHE)

Health Kids Colorado Data - The purpose of the Healthy Kids Colorado Survey is to better understand youth health and what factors support youth to make healthy choices. CDPHE has published Healthy Kids Colorado Data for the state and health statistical regions. This data can be used to identify behavioral need as well as risk and protective factors in your school and community. These data can be a key indicator and driver to guiding your health education curriculum.  
SMART Source Data - Colorado Healthy Schools Smart Source (Smart Source) is an inventory of best practices in school health, completed once per school by school staff. Schools and districts use Smart Source to help inform programs and policies to improve student health.
---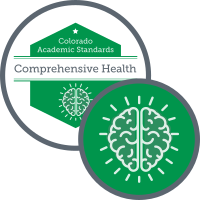 Academic Standards
The Comprehensive Health standards focus on personal decision-making around emotional and social well-being, positive communication, healthy eating, physical activity, tobacco, drug, and alcohol abuse prevention and violence prevention. The standards underscore important skills for navigating today's society with its complex and often confusing messages around health, beauty, and happiness.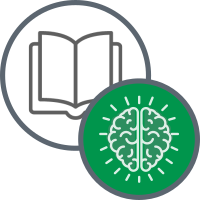 Curriculum Support
Article IX, Section 16 of Colorado's constitution states, "Neither the general assembly nor the state board of education shall have power to prescribe textbooks to be used in the public schools." However, CDE can still serve as an advisor to help districts and schools adopt, adapt, develop, or use the materials of their choice.
​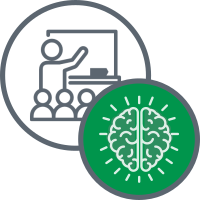 Instructional Support
Instructional support is grounded in CDE's shared approach to Best, First Instruction as well as practices and strategies supported by professional organizations and scholars at the leading edge of health education.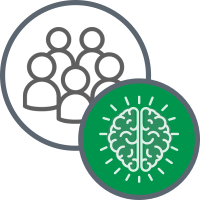 Community
There are many opportunities to connect and grow as a professional educator with the larger health education community, including mailing lists, professional organizations, and events.
​
---
News and Announcements
RMC Health has released updated health skill models. They also provide training on implementation of these models in health education
CDE provides training and technical assistance related to the health education standards, curriculum alignment and, instructional best practices. Please contact me for more information  
---
For further assistance, please contact:
---