You are here
Reading, Writing, and Communicating
The Reading, Writing, and Communicating standards invite students to use texts to better understand others' experiences in the world and to command language in order to articulate their own perspective on the human experience.
The standards intentionally reflect the read-write connection and the relationship between critically consuming texts to build knowledge and producing texts to convey knowledge. 
The Colorado Academic Standards in Reading, Writing, and Communicating were written for all students using the content, concepts, skills and language conventions and structures found within the English language. This does not mean students must be native English speakers, nor fluent English proficient, but by utilizing the Colorado English Language Proficiency standards (Office of Culturally and Linguistically Diverse Education) in tandem with the Colorado Academic Standards, qualified and well prepared educators can ensure that all English Learners receive appropriate support to ensure all students successfully meet the expectations in the standards.
---
Important Announcements
Implement the 2020 Colorado Academic Standards
During the Spring of 2018, the State Board of Education approved revisions to the Colorado Academic Standards (CAS), as required by statute. This approval completed the first four phases of the standards review and revision timeline, moving Colorado into the final two phases ending in full implementation of the CAS. CDE's Office of Standards and Instructional Support is committed to supporting districts to take full advantage of the two-year transition period to the revised CAS, with appropriate and meaningful attention given to curriculum, instruction, assessment, professional learning, communications, and alignment of local policies and practices. CDE's support will include both online and in-person components with materials designed specifically for local school and district leaders to use with their teachers and staff. Please go to Implement the 2020 Colorado Academic Standards for additional information on the implementation of the 2020 Colorado Academic Standards.
2020 CAS - Reading, Writing, and Communicating Standards Summary of Changes
Stronger alignment of learning expectations within and across grades was the primary focus of the review and revision process. This includes additions, deletions, revisions and reorganizations of the standards. Listed on this document is a summary of the substantive revisions of the Reading, Writing, and Communicating Standards. 
Standards Literacy
The Colorado Academic Standards form the foundation of Colorado's public education system by defining what every graduate of a public school in Colorado should know, understand, and be able to do. Getting the standards right relies on the participation of all those with a stake in the quality of education Colorado students receive. The Office of Standards and Instructional Support believes it is necessary to build educator capacity and literacy in the Colorado Academic Standards.
Ask yourself: "What does it mean to be literate in the Colorado Academic Standards?
A standards literate educator:
Possesses a working knowledge of the terms, categories, and meaning of the elements of the standards;
Can effectively apply standards to develop or revise curriculum; and,
Demonstrates best, first instruction through high impact strategies inherent within curriculum aligned to the standards.
In other words, he or she understands how each element in the Colorado Academic Standards is interwoven to provide a road map that ensures every student has an opportunity to be successful in college, a career, and life. 
Disciplinary Literacy
In order to implement the 2020 Colorado Academic Standards (CAS) with fidelity and transform teaching and learning as the standards intend, we believe educators at all levels must gain a deep understanding of the intentional design principles used to develop the standards. Disciplinary literacy is the fundamental element found in all disciplines of the revised 2020 Colorado Academic Standards. As such, understanding disciplinary literacy is critical to being standards literate.
What is Disciplinary Literacy?
Disciplinary literacy is the intersection of content knowledge, experiences, and skills necessary to demonstrate understanding through the ability to read, write, communicate, and think critically using approaches unique to a specific discipline.
Tim Shanahan and Cynthia Shanahan, in their article "What Is Disciplinary Literacy and Why Does It Matter," contend that disciplinary literacy emphasizes the knowledge and abilities possessed by those who create, communicate, and use knowledge within the disciplines. It honors the thinking within disciplines of study and invites students to engage in the academic discipline while developing a voice as a member of that community. 
Why Disciplinary Literacy?
What does it mean to read, write, think, and communicate like a scientist? What about as a historian, writer, musician, artist, engineer, or mathematician? In today's diverse and global world, these are questions teachers and their students should be considering. Doing so supports students' literacy, learning, and ability to more readily engage in the disciplines they study (Moje, 2008). These considerations also serve to develop teachers' instruction so they can apprentice students to negotiate and create texts in discipline-specific ways (Brozo, Moorman, Meyer, & Stewart, 2013). For example, students will read and write narratives, poetry, and speeches within an English classroom, be expected to read and perform musical scores in their orchestra classroom, read and write about scientifically-based phenomena in their science classroom, and understand and generate art in their art class.  
Disciplinary literacy requires students to read and write in specialized ways for specialized purposes determined by the discipline (Moje, 2008; Shanahan & Shanahan, 2008). Each discipline requires students to employ particular knowledge, tools, and abilities to communicate, create, and use information within that discipline (Shanahan & Shanahan, 2012). Teachers must apprentice students through scaffolded instruction and guided practice, helping students "develop the capacity to read disciplinary specific texts through an insider perspective" (Buehl, 2011, p. 10).
Disciplinary Literacy General Resources:
Fast Facts: Reading, Writing, and Communicating
If you are new to Colorado or are just interested in learning about the overarching headlines regarding Reading, Writing, and Communicating education, this one page reference sheet is a good place to begin! Use the navigation links on the right side to read even more about the exciting world of Reading, Writing, and Communicating education in Colorado!
RWC e-Updates
The e-Updates are intended to be a monthly announcement sent directly to your inbox regarding Reading, Writing, and Communicating education initiatives and opportunities.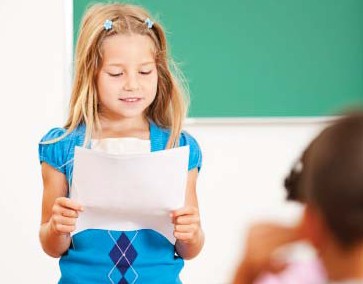 ---
Archived Literacy Resources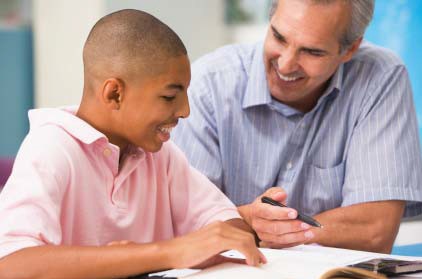 Literacy Design Collaborative (LDC) Modules
LDC is a national community of educators providing a teacher-designed and research-proven framework, online tools, and resources for creating literacy-rich assignments and courses across content areas. Educators from districts across the state have authored LDC modules to augment the secondary sample instructional units (grades 6-12) in reading, writing, and communicating, science, comprehensive health, and social studies.  
Now Available in Spanish! Guides to the Colorado Academic Standards
To help families and communities better understand the goals and outcomes of the Colorado Academic Standards, kindergarten through high school guides are available for all content areas.
Colorado teacher-authored instructional units are on our website. Hundreds of teachers from 116 school districts participated in workshops for the creation of Colorado Academic Standards-based curriculum overviews and instructional units.
For further assistance, please contact Olivia Gillespie