Looking for...
information about the state tests?
information about a school or school district?
achievement results or homework help?
The resources listed here are selected to assist parents and students in their school-related needs.
For late-breaking news and announcements, be sure to sign up for news from the department's Communications Division.
What's New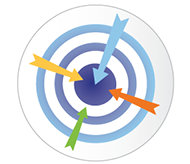 2017 State Test Results and What to Expect this School Year
This past spring, third- through ninth-graders in Colorado took the Colorado Measures of Academic Success (CMAS) tests that are aligned to the Colorado Academic Standards. Colorado's 10th-graders took the PSAT for the second year and 11th-graders took the SAT in April for the first time. The state level results for these tests will soon be available. These materials can help parents better understand what the test results mean and how they can be used to support their student's academic success. 
About State Tests
State Tests - Colorado Measures of Academic Success (CMAS) 
Before taking the test​
What you need to know on test day
---
Other Information By Topic
Standards
Finding a School
Early Learning and School Readiness
Graduation and Postsecondary Readiness
English Language Development
Special Education
Gifted Education
Family and School Partnering
Councils and Committees
Other CDE Programs
Other Resources
More
Please Contact CDE with any questions or concerns.