You are here
Autism Spectrum Disorder (ASD)
Definition: A child with an Autism Spectrum Disorder (ASD) is a child with a developmental disability significantly affecting verbal and non-verbal social communication and social interaction, generally evidenced by the age of three. Other characteristics often associated with ASD are engagement in repetitive activities and stereotyped movements, resistance to environmental changes or changes in daily routines, and unusual responses to sensory experiences.
---
What's New
Colorado Autism Mentoring Program (CAMP)
District professionals who have shown a commitment to learning and applying evidence-based strategies to students with autism are encouraged to apply. Those accepted will help to create capacity within districts to coach/mentor individuals working with students with autism. Read the attached document for additional information.
Colorado Autism Conference 2019 - Partnering for Potential 
Date(s):  June 4-6, 2019
Co-sponsored by Colorado Department of Education and Colorado State University
Thank you to our partners and volunteers that helped make the first Colorado Autism Conference a success!
This conference focused on strengthening educational practices in the Rocky Mountain region for students with Autism Spectrum Disorder (ASD) and related conditions.  This conference shared strategies on relevant, evidence-based presentations and discussions for family members, educators and others interested in this field.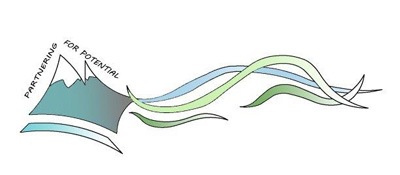 ---
Support
The Autism Education Network provides education, training and field support for educational teams supporting students with Autism Spectrum Disorder (ASD).  Our consultants provide individualized support based on the needs of educational teams.
Professional Learning
CDE provides face-to-face and online Education and Training in the area of autism.  You can participate in webinars presented by the Tri-State Autism Collaborative or you can access them on demand. Face to face trainings, projects and coaching are provide in the areas of literacy and numeracy.
Resources
Technical Assistance Document for ASD

Guidelines for Educational Evaluation

Determination of Eligiblity

Autism Program Quality Indicators

Local and national ASD organizations
Join the Colorado Autism Spectrum Disorder Listserv
To subscribe to the Autism Spectrum Disorder listserv:
Open a new email.
In the "To" field, type the email address autismspectrumdisorderlistserv-join@web.cde.state.co.us and send the message.
You will receive a confirmation email. You will not be added until you respond to this email.
If you have a problem, try using "plain" text or check with the technology people in your district.
To unsubscribe from the Autism Spectrum Disorder listserv: 
Open a new email.
In the "To" field, type the email address lyris@web.cde.state.co.us and send the message.
In the body of the message write, "Unsubscribe AutismSpectrumDisorderListserv"
You will automatically be unsubscribed.
---
Specialist Contacts
---
Find what you were looking for?
If you have problems with broken links or accessing the content on this page, please contact our web content coordinator Amanda Timmerman at Timmerman_A@cde.state.co.us. Please copy the URL link for this page into the email when referencing the problem you are experiencing.