WBL Incubator - Launching September 19th!
Colorado's labor market is evolving faster than ever. Students and job seekers are engaging in learning experiences to help them develop advanced and adaptable skill sets that are necessary to compete in the complex global marketplace.
While not a new strategy, work-based learning is one way education and training systems are partnering with business to ensure that students have the skills and career exposure needed to build pathways to meaningful careers.
Launching October 2017, the Colorado Department of Education is collaborating with the Colorado Workforce Development Council, the Colorado Department of Higher Education, the Colorado Community College System and the Colorado Department of Labor and Employment to host a Work-based Incubator.
WHO: Teams of school and district leaders interested in implementing or deepening work-based learning programming.
WHAT: A series of webinars and meetings designed to empower interested districts and schools to create and deepen  high quality work-based learning programs.
WHEN: Year-long experience launching fall of 2017.Webinars will take place 2:30-3:30pm. In person convening will take place during TalentFOUND Sector Summit October 15-17.
Interested in participating? Sign-Up Here
For more information, please contact Renise.walker@state.co.us 
---
Core Skills Needed for the Workforce of Educational Opportunities Beyond High School
Entrepreneurial
Critical thinking and problem solving
Creativity and innovation
Inquiry and analysis
Risk taking
Personal
Initiative and self-direction
Personal responsibility and self-management
Adaptability and flexibility
Personal awareness
Learn independently
Perseverance
Civic/Interpersonal
Core academic foundation
Collaboration and teamwork
Communication
Global and cultural awareness
Ethics and integrity
Professional
Time management
Career literacy
Grit and resilience
Work ethic; dependable and reliable
Self-advocacy
Preparing students for success in the workplace requires an understanding of the labor market landscape and opportunities for students to explore, develop and demonstrate the mindsets, knowledge, skills and abilities necessary for career success.
Not only can effective career readiness activities provide students with an opportunity to explore their individual talents and interests, but they can help students understand how those interests intersect with the needs of the labor market. These activities can also equip students with critical opportunities to enhance their skills and earn industry-recognized credentials to improve employability.
---
PWR Description:
"Colorado high school graduates demonstrate the knowledge and skills (competencies) needed to succeed in postsecondary settings and to advance in career pathways as lifelong learners and contributing citizens."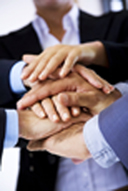 Sector Partnerships
Preparing students for the workforce requires strong partnerships with business and program alignment with the needs of the labor market. In Colorado, Sector Partnerships serve as a key vehicle to help education and other community partners understand and aligning with the needs of business. Watch this video to learn more about these regional, industry-led and community supported partnerships.
---
Quick Links 
Contact 
Renise Walker
Postsecondary and Workforce Readiness Coordinator 
(303) 229-1008