You are here
AWARD WINNING Elementary ICAP
AWARD WINNING Elementary ICAP
Aurora Public Schools won an ICAP Award in March 2021 for this elementary school curriculum.  The comprehensive lessons incorporate the CASEL competencies (Collaborative for Academic, Social & Emotional Learning), the Colorado Academic standards, and Colorado Essential Skills.
They were created and developed by first grade teacher, Michele Walker from Arkansas Elementary.
Congratulations to Michele Walker and Aurora Public Schools!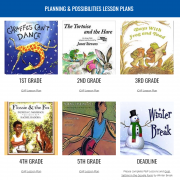 Type of Practice:
Curriculum and Scope and Sequence
District / School ICAP Process
Lesson Plans
Websites
Category:
Individual Development
Career Development
Academic Development
Meaningful Career Conversations
Type of Organization:
District and/or School
District Size:
Urban
Region:
Metro Area
Developmental Level:
Elementary School
District:
Adams-Arapahoe 28J
School:
Aurora Public Schools