You are here
Animas High School Charter - Sophomore Inspire Week
Animas High School Charter - Sophomore Inspire Week
Sophomore Inspire Week helps students practice skills they've been learning.
This program helps students explore who they are and how they can utilize their strengths to impact their surrounding community. Sophomore Inspire Week allows for student to practice skills they have been learning at a project based learning school in the community through service projects. Additionally, students are able to grapple with difficult questions about passions, strengths, career alignment and post-secondary education through hands-on workshops and conferences with their parents.
Inspire Week is a 2 week process.
The first week sophomores learn, analyze, and craft their own resumes in their Humanities 10 class. The second week sophomores core academic classes stop and for 2 days students rotate through four workshops focused on career exploration, college exploration, and service to the community. These workshops are in preparation for students to complete a 3 day team community service project in their community. The two weeks are culminated with Student Led Conference with Parents. Sophomores discuss what they learned about themselves and their community with parents while also engaging in the College Values activity together as a way to start the discussion about career and college for the upcoming future.
One example: Juniper School Playground 
Community and Families are involved.
Five community organizations in the 4 corners area received five completed projects that were not attainable without the sophomores support. Families were able to practice how to have meaningful conversations with support and guidance through a simulated activity during Student Led Conferences. Students felt more engaged with their community after this program and had a higher likelihood of continuing to serve their community after the program ended.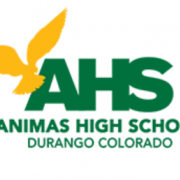 Type of Practice:
Curriculum and Scope and Sequence
District / School ICAP Process
Lesson Plans
Videos
Websites
Category:
Individual Development
Career Development
Academic Development
PWRful Demonstration of Learning
Meaningful Career Conversations
Work-Based Learning (WBL)
Type of Organization:
District and/or School
District Size:
Rural
Region:
Southwest
Developmental Level:
High School
School:
Animas High School Charter