CDE will be closed on Thursday, Nov. 24 and Friday, Nov. 25 for the Thanksgiving holiday.
You are here
Implementation Resources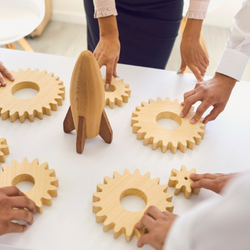 Implementation Resources
The following resources are available to help districts and schools/programs cultivate and sustain partnerships linked to positive student outcomes. If you are just getting started with your FSCP program, we recommend beginning with the Strategy Guide. Other resources include guides for the FSCP National Standards, tools to support leadership activities and building FSCP teams, policy and action planning documents, and promising partnership practices.
Jump To:
---
Strategy Guide
---
General FSCP Information
---
National Standards for Family, School, and Community Partnerships
---
Leadership Activities
---
Building FSCP Teams
---
Policy Work
---
Action Plans and Goal Setting
---
Promising Partnership Practices