Assessment Toolkit
The following items are designed to help districts and schools communicate with parents about the upcoming Colorado Measures of Academic Success (CMAS) assessments. These materials can be shared in newsletters or during parent information events or parent-teacher conferences. All materials may be tailored to meet your local needs.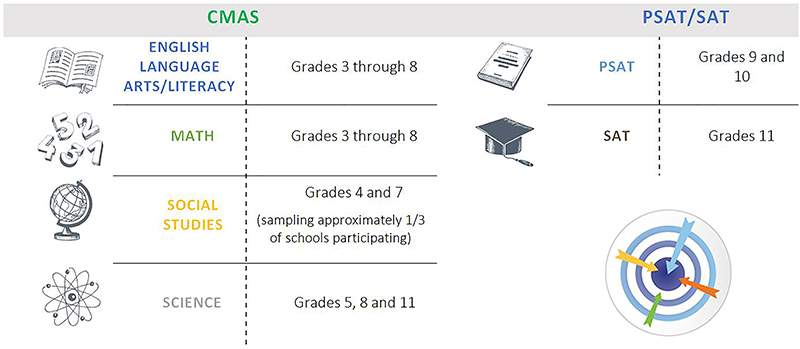 ---
CMAS (Colorado Measures of Academic Success)
PSAT and SAT
About PSAT and SAT
What you need to know on test day
Score Reports
About Score Reports
2016-17 sample score reports - Sample score reports to help explain how to interpret score reports.
Parent's Guide to Understanding the Score Reports - Help teachers, parents and students understand score reports.
How to Use the Test Results to Support Your Student - Basic background information on test results.
Drop-in articles
Use entire articles or just portions to communicate with educators and parents about score reports.
---
Fact Sheets
---
View all Communications Tools from the Communications Division