Verification is confirmation of eligibility for free and reduced price meals under the National School Lunch Program and the School Breakfast Program.
---
Verification Training
In-person Training 

Free and Reduced Price and Verification In-person Training

Any nutrition or district staff (no matter the experience level and/or years in position) involved in making eligibility determinations, involved in the verification process, serves as the back-up and/or hearing official for the free and reduced meal processes. 
Five (5) hours of annual training hours.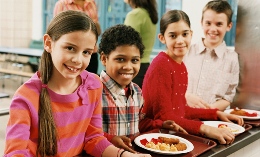 ---
Verification Resources
Letter Templates
Sample Size Resources
Verification Collection Report (VCR) Resources
---
USDA Memos and Resources
USDA Food and Nutrition Services (FNS) webpage

Translations for applications intended to be used directly by families
Translations for applications and verification form prototypes for state agency consideration
USDA Web-based Prototype Application for Free and Reduced Price School Meals
---
For additional information,  please email Free&ReducedPriceSchoolMeals@cde.state.co.us. 
---