Posted 09/29/2023 - 1:20pm
Tags
:
Allocations, Use of Funds
---
More than 9,800 teachers had their projects approved in the second round of funding of the DonorsChoose campaign that only lasted three days. 
On Thursday, Sept. 21, Gov. Jared Polis announced his office would contribute $6.7 million from the Governor's Emergency Education Relief fund to the DonorsChoose program, which provided $1,000 to teachers for classroom supplies and resources to improve students' learning experiences. The Colorado Department of Education contributed an additional $440,000 to the second round of funding.
Teachers from around the state applied for the $7.1 million, and the campaign funding had been fully applied by Sunday, Sept. 24. DonorsChoose officials say it may be the fastest campaigns in its history. 
In August, CDE contributed $11 million in federal COVID-19 relief funding to the DonorsChoose campaign. That first round of funding had been fully spent in just over a week with nearly 13,000 teachers obtaining classroom resources to address pandemic learning loss. DonorsChoose is a 501(c)(3) charitable non-profit organization that facilitated the campaign.
In both campaigns, Colorado public school teachers were able to apply and receive up to $1,000 in project funding, which included about $800 in materials after fees and other costs.
For teachers who were too late or whose project didn't get funded, your project will remain posted on the DonorsChoose website and is available for any DonorsChoose donor to support. Officials at DonorsChoose say about 70% of projects that are posted ultimately get funded.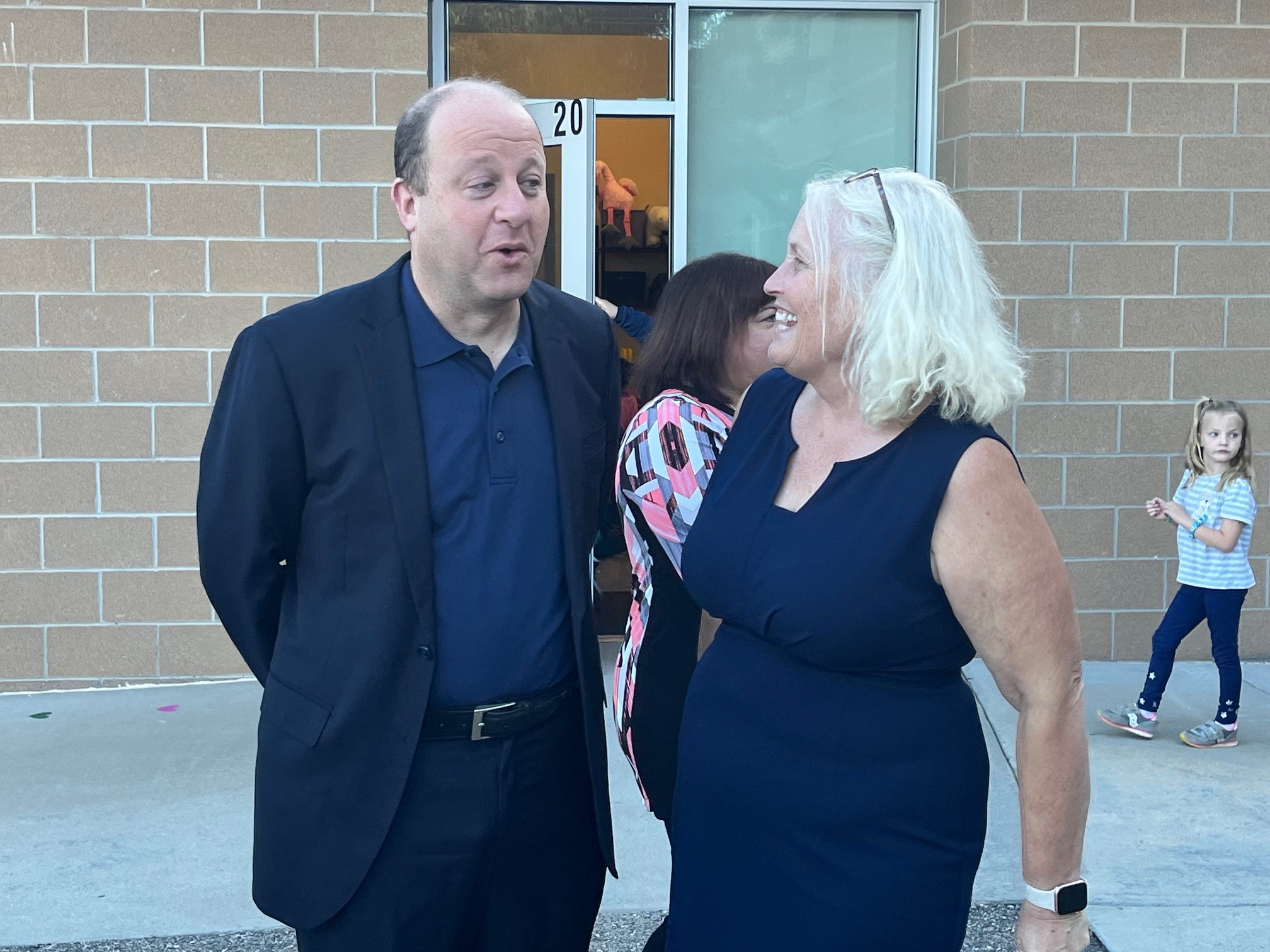 Aspen Creek first grade teacher Sara Sloan reacts to Gov. Jared Polis announcement of a second round of DonorsChoose funding for teacher supplies.
---