You are here
Preparation Office

Preparation Office
The Educator Preparation Office oversees program approval and re-authorization for institutions of higher education. The process is carried out collaboratively by the Colorado Department of Higher Education and CDE and includes initial approval and re-authorization not more than once every five years. Initial approval and re-authorization are required for any institution offering educator preparation programs leading to endorsement in Colorado, including public and private entities.
Alternative teacher preparation programs offered via designated agencies must also meet standards defined in statute, rules and policy. The approval process is carried out solely by the Colorado Department of Education and includes initial authorization and re-authorization not more than once every five years. 
Rules for the Administration of the Colorado Educator Licensing Act of 1991 (1 CCR 301-37) can be found here.  Rules for the Administration of Educator License Endorsements (1 CCR 301-101) can be found here.
News
Call for Peer Reviewers of Educator Preparation Programs
​The Educator Preparation Office at CDE is mandated by the state law to conduct content reviews of all new and reauthorized Educator Preparation Program proposals submitted by Institutions of Higher Education (IHEs) and Designated Agencies (DAs).  These content reviews are completed by internal CDE content experts as well as higher education faculty and educators from school districts throughout the P-20 educational system.
CDE is once again extending the invitation to apply for positions as a peer reviewers of Educator Preparation Programs.  This review includes culturally and linguistically diverse education, literacy, and all endorsement areas (e.g., mathematics, elementary education, special education, etc.).  If interested in receiving more details about this opportunity, please contact Jen Kral or complete the application. 
Upcoming review dates are July 11, November 15, January 9, and January 22. If you are new to the process of being a peer reviewer, we provide time to talk about the process and set expectations for reviewing prior to breaking into teams of 2-3 to complete reviews.
Adoption of New Endorsement Standards
​The State Board of Education adopted new rules for the Principal Quality Standards, Specialized Service Professionals Quality Standards and Administrator Endorsement Standards at their April meeting. These updated rules are part of the Rules for Administration of the Colorado Educator Licensing Act of 1991 (1 CCR 301-37), which are currently pending the final step of approval by the Colorado Secretary of State. 
Educator preparation programs (higher education and designated agencies) must begin to align current programming to these new standards for any of their related endorsement programs during the next academic school year, 2019-20. All upcoming educator preparation program reauthorizations will be aligned to these new standards. Updated standards can be found in the matrices available for download on the Educator Preparation Standards Matrices page. Both the principal and administrator matrices are now available and the SSP matrices will be available by June 1st. 
Other updates to 1 CCR 301-37, that preparation programs may be interested in knowing more about, include rules for the newly created Teacher of Record License and the option to renew the Special Services Intern Authorization for an additional year if the intern is employed by a school district or BOCES, and has not completed the approved program of preparation due to unforeseen circumstances or hardship.
At the May State Board of Education meeting, there was the adoption of two updated PRAXIS exams. The first updated exam is the Educational Leadership: Administration and Supervision (5412), with a passing score of 146, which will replace the current exam (5411). The second adoption was the PRAXIS exam, School Superintendent Assessment (6991) test with a passing score of 162. The transition to these two PRAXIS exams will take place September 1, 2019.  
Teacher of Record License and Grant Program
​HB18-1309 created the Teacher of Record License, Teacher of Record Program, and Grow Your Own Educator Program in response to the teacher shortage.  When a district, BOCES, or charter is in need of a licensed teacher in a designated shortage area, and no qualified applicants have applied for the position, the teacher of record license and associated programs may be used to fill the position.  This option allows an individual to serve as the teacher of record in a classroom while completing up to the remaining 36 credit hours of a teacher preparation program.  The Grow Your Own Educator grant program provides funding to support the teacher's tuition while they complete these remaining credit hours.
An informational webinar will be hosted on Tuesday, May 7 at 10:00 am.  Interested stakeholders are invited to register to attend.  The webinar will be recorded.
General information about the Teacher of Record License, Teacher of Record Program, and Grow Your Own Educator Program can be found on here.
Educator Preparation Program Reports
​​In August of 2019 there will be a release of public reports on Colorado educator preparation and the programs that prepare our new teachers.  Critical information that impacts your educator preparation programs (both IHEs and DAs), including a preview of prototype sections of the reports, are featured in this recorded webinar.
New Student Teacher/In-Field Experience CDE Fingerprint Process Coming in March 2019

In March 2019, CDE will be launching a new fingerprint process for students completing field experience, student teaching and any other pre-service placement in a classroom. This new process will allow CDE to share criminal history information, if any exists, with the students' educator preparation program and school district/charter school. Making this information available will allow educator preparation programs and school districts/charter schools to make informed decisions about placing students in the classroom. This will also allow students to be fingerprinted once for all their pre-service placements. More details on how to get fingerprinted and accessing reports will be communicated  in early 2019.

Read about recent recent improvements in PRAXIS outcomes here.​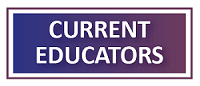 &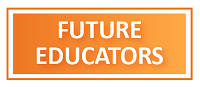 Information about educator preparation programs in Colorado 
Information about educator preparation pathways
Information about alternative licensure pathways
---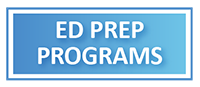 &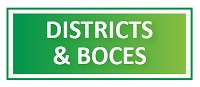 Information about traditional licensure programs at Institutes of Higher Education (IHEs)
Information about alternative licensure programs